Catalog
Customize Your Favorite Item
This Catalog page displays items that I will need your input for the finishing touch.
Let's work together!
Reusable shopping bags are not only "earth friendly" but also make a great gift. Stuff them with your favorite goodies and give it as a "gift" bag. Or Give a set of them as a nice monogrammed shower gift.
I will paint your initial on in any color you request.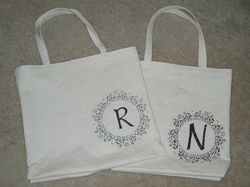 Name bracelets are a great way to display your family pride. To see more images of this item, visit the "My Photos" page and look at the Family jewelry album.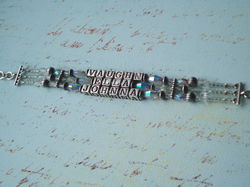 Reusable Shopping Bags ; One bag for $8.00 or set of three bags for $20.00
Prices vary on number of strands/names. E-mail for details.
Photo bracelets are a fun way to show off your family. E-mail me for details on what I can do for your unique family needs. See "My Photos" for more images of this item.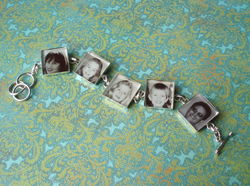 5 photos start at $38.00 (7 photos also available)